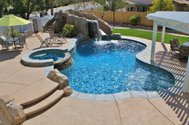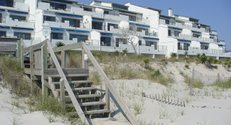 "Providing Peace of Mind"
If you are BUYING, you want to know that the
home you're considering is safe and sound. You
want to avoid unwelcome and costly surprises.
If you are SELLING your home, you will need to make full disclosure of any deficiencies. You may also want to make repairs so you can market your home effectively.
Whichever side of the "For Sale" sign you are on, a quality home inspection is essential!
Buy or sell your home with confidence.
NEW LEVEL HOME INSPECTION CORP. - "Providing Peace of Mind"
Our inspection services include:
Listing Insp

e

ctions

Home, Condo and Townhome Inspections

Home Maintenance Inspections

New Construction Inspections

Pool and Spa Inspections

Flexible Scheduling
Contact us today for a quote on your home inspection.
Call us Today:

910-599-0136
email: nlvlhominspect@gmail.com
A professional home inspection is your best tool when it comes to making the most of your home investment. Whether you are buying or selling, an objective professional inspection will provide you with important information that you can use.
TRUSTED AND CERTIFIED HOME INSPECTION
"Being in construction, I first had the pleasure of meeting Mr. Mark Romer during his days as a cabinet installer. His craftsmanship and attention to detail were top tier and we have been friends ever since. When I was looking to purchase a town home earlier this year, I looked no further than Mark to do my home inspection, as I knew he was not only certified and knowledgeable in that area, but had much hands on experience in the real world of construction as well. With Mark at the helm of an inspection, a buyer can feel fully confident that they are getting the best as far as knowledge of a structurally and aesthetically sound home. Mark is very thorough in his inspections and provides a very readable and detailed report to his clients. His prices are very competitive and very reasonable. I would fully recommend any/all to contact Mark when in the market for a quality, reputable, and affordable home inspection! Thank you again to New Level Home Inspection!" Jon K.
A well-informed buyer is the key to a successful purchase.
Click on these helpful videos: